Something To Do Music for Something To Do People, Phase One (12", Download)
$

15.00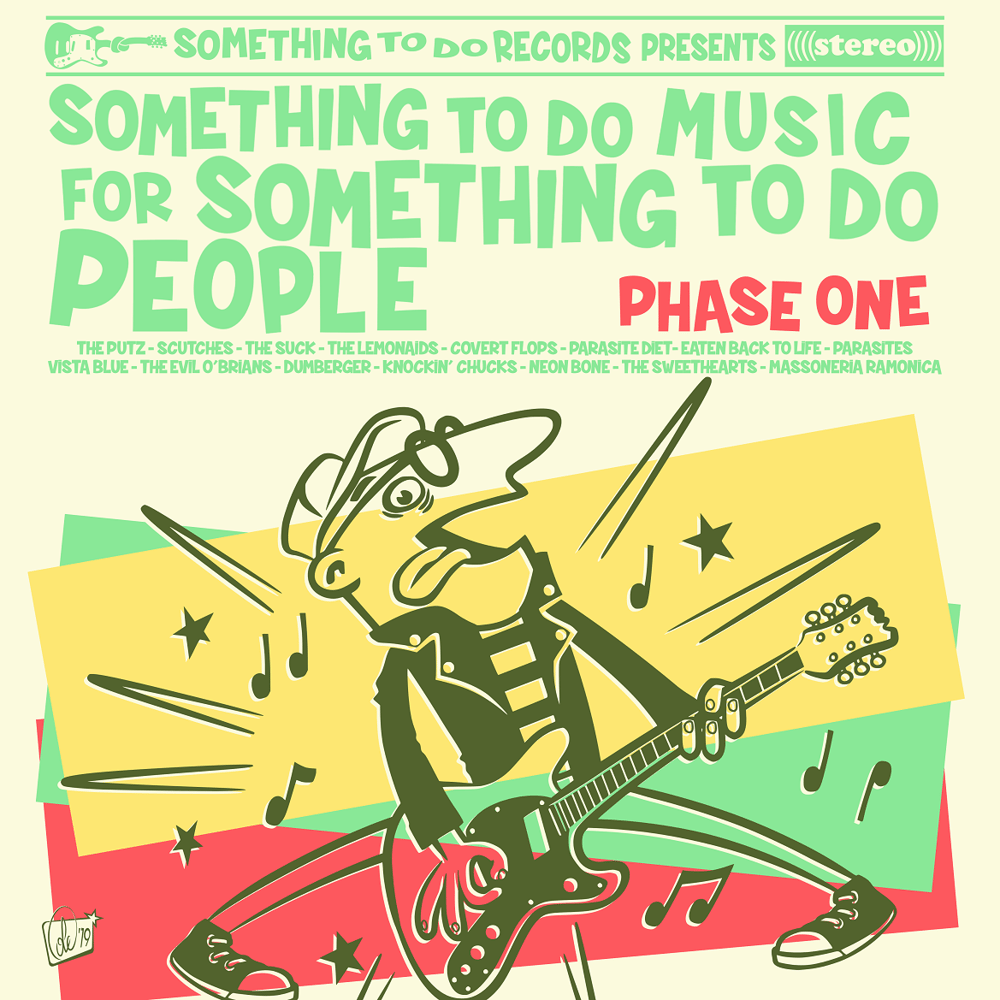 We'd like you to be able to hear the whole album right now, so if you order a LP or CD we'll email you a download code. All 15 songs are BRAND NEW mastered files from Lucky Lacquers that were made for the CD release.
Here's what we're doing.
Now that Phase One of the monthly "Something To Do Music For Something To Do People" series is complete, we're pressing 330 LPs on three different vinyl colors - 110 Yellow, 110 Red and 110 Green, plus 100 CDs with alternate artwork of the LP art. The album includes all 15 songs from Phase 1 of our monthly digital series. The original artwork for both the LP version and the CD versions was drawn by our pal Ole O'Brian, who did the artwork for each of the original 15 digital singles on this album. We are also pressing 30 test pressing LPs with completely different artwork by Hunter Armstrong, who did a bunch of the test pressing artwork for our earliest releases!
Don't forget, we have $5.00 Flat Rate US. shipping!